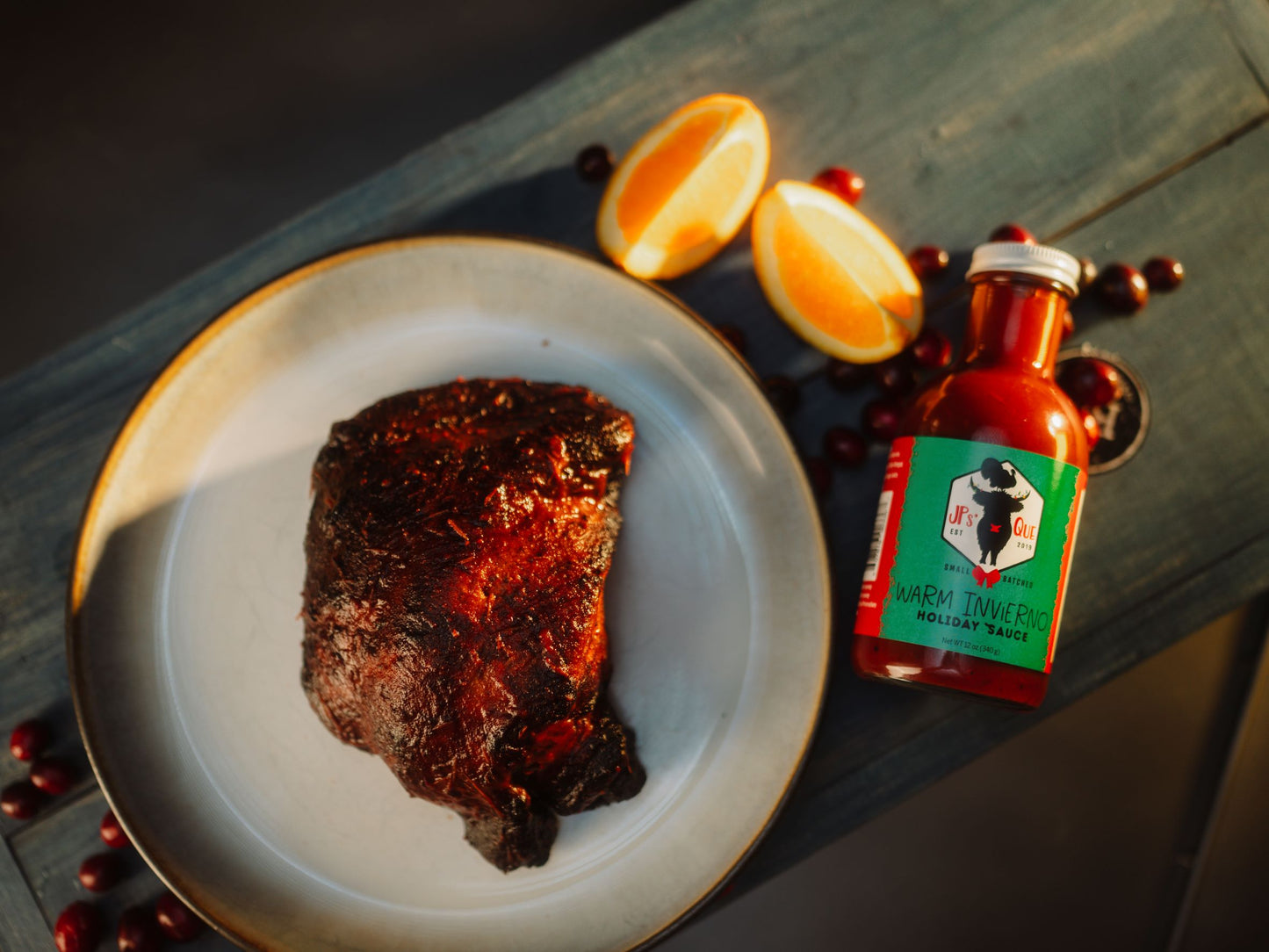 This Turkey breast recipe is seasoned with our Nice Honey and Spice seasoning and topped with our Warm Invierno Holiday sauce. A combination that provides a nice glaze and burst of flavor!
Ingredients 
JPs Que Nice Honey and Spice Seasoning / or your favorite go to seasonings 
1 3lb Boneless Skinless Turkey Breast 
JPs Que Warm Invierno Holiday Sauce 
Directions
Preheat the oven to 350 degrees F (175 degrees C).

Place turkey breast into a roasting pan. With the seasoning of your choice coat the entire turkey breast, be generous. Baste the turkey breast generously with the Warm Invierno Holiday Sauce. Tent turkey breast loosely with aluminum foil.

Roast in the preheated oven for 2 hours; baste turkey breast with more Warm Invierno Holiday Sauce every 30 -45 minutes. 

Remove foil and return to the oven and roast until the juices run clear and you reach an internal temperature of 165 degrees (65 degrees C)  using a meat thermometer. Baste the turkey breast one more time with Warm Invierno Holiday Sauce. Let the turkey breast rest 10 to 15 minutes before serving.