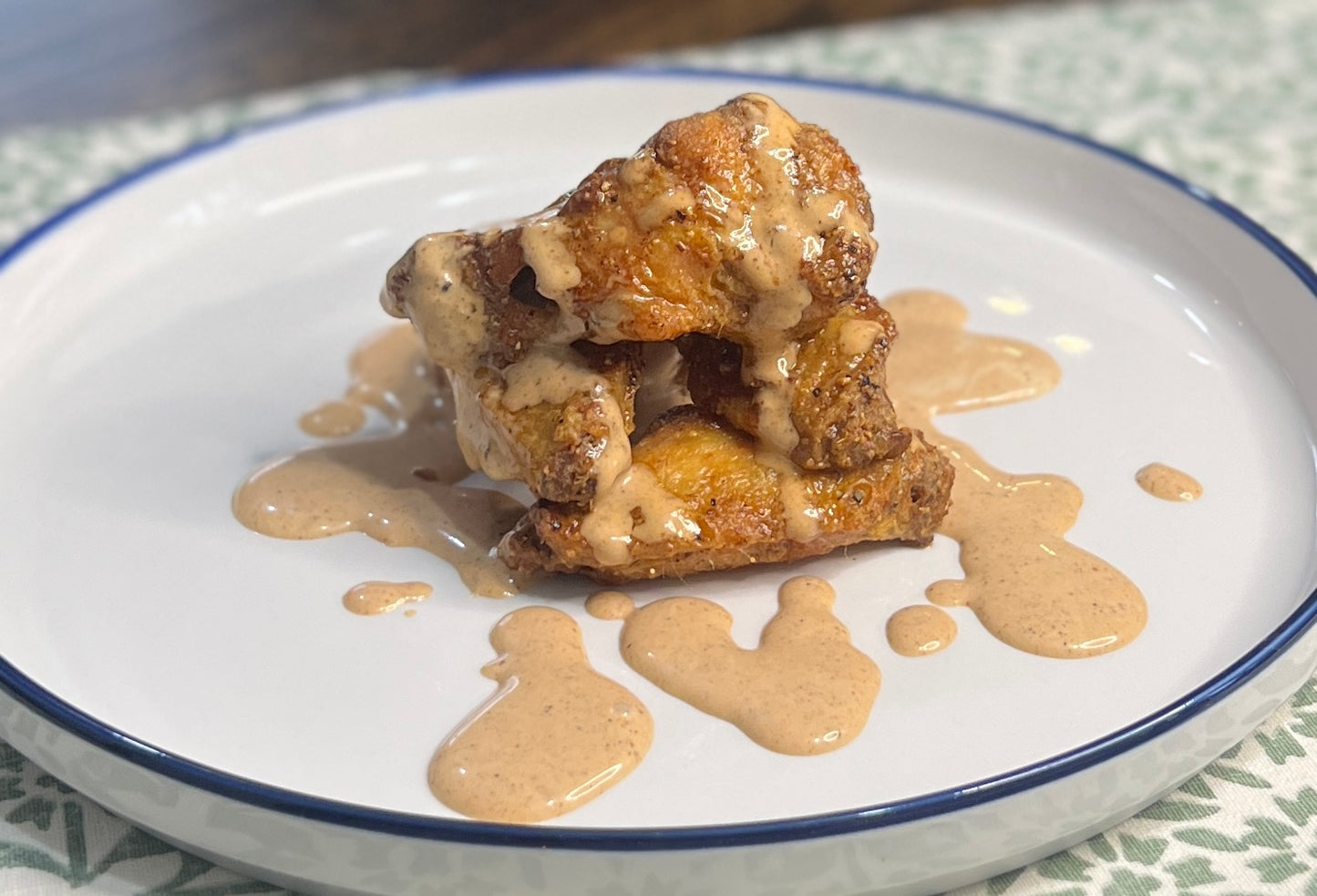 JPs Que Spiced Honey Wings
Ingredients:
Chicken Wings
1/2 cup Cornstarch
3 1/2 tbs JPs Que Nice Honey and Spicy seasoning
1 1/2 tbs butter
Optional ingredients:
1/4 cup Ranch dressing 
Spicy Kick BBQ sauce
Directions:
Prepare the chicken wings by drying them completely with a towel or paper towel. 
In a bowl combine the chicken with the Nice Honey and Spice seasoning. Mix thoroughly.
Place the dry wings in the cornstarch mixture, making sure each wing is completely covered. 
Place the wings in the air fryer making sure not to overcrowd the fryer.
Set the air fryer to 400 degrees for 15 mins. Adjust time and temp if needed. 
Melt the butter and combine with the leftover 1/2 tbs of Nice Honey and Spice seasoning
Once done place the wings in a bowl and mix with the butter and seasoning mixture.
Optional combine 1/4 cup of ranch dressing and Spicy kick Bbq sauce in a bowl.