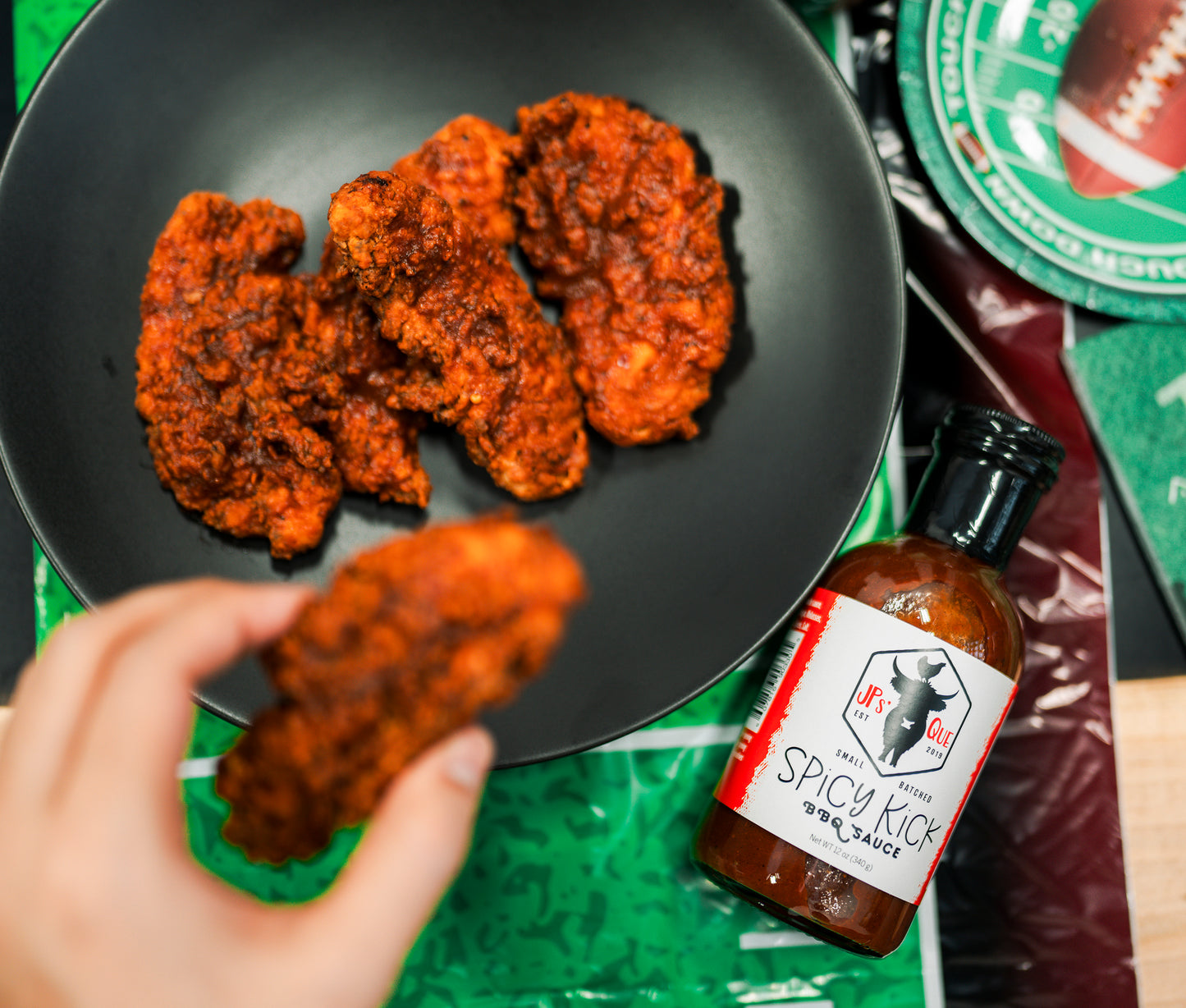 JPs Que Spicy Kick Chicken strips 
 Ingredients:
1-2 lbs Chicken strips
1/2 cup buttermilk
1 cup all-purpose flour
1 Egg
2 Tbs JPs Que Spicy kick bbq sauce
3 Tbs JPs Que Caliente touch of heat seasoning
Cooking oil 
Directions:
Mix wet ingredients (buttermilk, egg, and spicy kick sauce) in a small bowl once mixed place chicken strips in the bowl or combine both in a ziplock bag and place in the fridge for a minimum of 4hrs or overnight if possible.

In a separate bowl mix flour and Caliente touch of heat

Coat chicken in the flour mix and set to the side.

In a large cast iron skillet heat oil to 375 degrees.

Fry chicken in small batches until the pieces are golden brown, 6 to 8 minutes. Remove and drain on paper towels.

Once drained toss strips in more spicy kick sauce.